Presents.....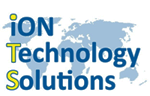 iON Technology Solutions (iTS) is a provider of high quality sub-assemblies and components for Ion Implant Vacuum Process Tools used by manufacturers in the data storage, wireless, and semiconductor industries. iTS focuses on providing process fabs with innovative engineering, products, and pricing structures that cannot be matched by the Original Equipment Manufacturer.
iTS Products


Replacement Parts for Axcelis/Eaton Implanters
Source Assemblies
Lined Arc Chamber Assemblies
Source Housing Assemblies
Extraction Electrode Assemblies
70 Degree Analyzer Magnet Pump Extension Assemblies
Beam Guide Components
Resolving Housing Assemblies
Faraday Flag Assemblies
Electromagnetic Reflector Assemblies
Electron Shower Assemblies
Beam Tunnel Assemblies
Disk Faraday Assembly

In most cases, replacement assemblies have fewer components, are manufactured from higher quality material and will reduce your equipment's Mean Down Time and cost of ownership. Unlike OEM suppliers, our entire business structure is based on reducing your cost of fabrication. We are certified to ISO 9001:2008 providing assurance and tractability to the highest quality standards. After inspecting 100% of our parts, we clean, label and bag in a certified cleanroom facility. Our proprietary cleaning techniques produce parts ready for immediately installation.
This is just a small sample of the products offered by iON Technology Solutions.
Please contact your local TCG representative for more information.
Contact TCG Incorporated | TCG Incorporated Home Page |iON Technology Solutions Web Site